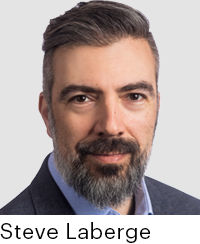 Green Shield Canada (Green Shield) has announced that it is expanding its national mental health offering with the acquisition of BCH Consultants (BCH) on February 13. BCH's Executive Director, Joanie Gauthier, and Steve Laberge, Senior Vice President, Enterprise Growth and Quebec Region Leader at Green Shield told The Insurance Portal in an exclusive interview that the acquisition provides a mature and established clinical network in Quebec to meet demand related to mental health needs. Following the transaction, Gauthier also became Senior Vice-President, Enterprise Growth and Quebec Region Leader for Green Shield. 
The French-language offering in Quebec is a major component of the transaction, said Laberge. Prior to his promotion to Senior VP in January, Laberge served as Vice-President Strategic Solutions for HBM+, Green Shield's technology division. In that role, he was already striving to accelerate the insurer and provider's penetration in Quebec. Laberge expects to find a successor in that position by April 1. 
Laberge lauds BCH's network of 700 clinicians. That network extends "to every corner of the province," adds Joanie Gauthier, who is also a sexologist and psychotherapist. Green Shield did not want to have to develop a network of this size "one request at a time," says Laberge. "We wanted to do it in one shot to accelerate our entry into Quebec," he explains. "Joanie's strong local leadership was just as important to us as the network," Green Shield's Quebec Region leader adds. 
EAP expert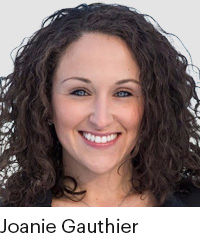 Joanie Gauthier founded her company 30 years ago. Its employee assistance and organizational support programs, along with its human resources services, reflect the needs that arose in Rouyn-Noranda, in the Abitibi-Témiscamingue region. For example, in EAP, BCH serves 800 employees of Glencore Canada, which operates the Horne Smelter in Rouyn-Noranda. BCH works with organizations in various sectors, including mining companies. 
BCH Consultants also offers English-language and translation services, but that is not its core business, Gauthier continues. "We have divisions outside Quebec of our major mining companies, but our focus is in Quebec," she says. On its website, BCH reports that over 100,000 clients benefit from its employee assistance programs.
Heightening privacy 
The firm founded by Joanie Gauthier has developed a consultation offer in person, by phone or by videoconference. The transaction with Green Shield grants BCH digital space, and enhances its offer in remote regions. Concentrated in large cities in Quebec and in Abitibi-Témiscamingue, BCH Consultants also operates in the Gaspé, on the Côte-Nord and in Northern Quebec with Indigenous Peoples, the executive director points out. 
Gauthier says that remote delivery is crucial in outlying areas, where BCH Consultants has few clinicians. She gives the example of Ville-Marie, a municipality on the shores of Lac Témiscamingue, with a population of about 2,500. "The professional is often known in the community. People don't go see them because it's their brother or sister-in-law. Anonymity is more difficult in remote regions. The fact that services are now available by videoconference and soon in digital format with the Inkblot platform facilitates access," explains Gauthier. Green Shield Canada acquired the Inkblot Technologies digital platform in 2021.
Combining forces 
Inkblot is mainly a digital employee assistance program, Laberge points out. "It provides a virtual therapy component, much like telemedicine. Joanie had a much more face-to-face, telephone-based model. She gets access to a platform to leverage virtual offerings and Inkblot gets a face-to-face and telephone exchange network in return. The two systems combined will be able to meet the needs of any partner in Quebec," the Green Shield SVP explains.
Potential users includes national contractors who want to serve their employees in French, both within and outside of Quebec, Steve Laberge says, adding that the transaction also gives BCH Consultants access to the company's digital cognitive behavioural therapy (CBT) services. "We want to eventually merge all of these services into one complete offering," he says. 
Joanie Gauthier also thinks that combining with Green Shield umbrella gives her access to larger companies. Being limited to Quebec worked against her company when it came to bidding on national contracts, she explains. 
EAPs still underused  
For years, many have argued that employee assistance programs (EAP) offered by employers are generally underused. The proportion of employees who use their EAP has not increased much, says Joanie Gauthier, who observes an average utilization rate of 8 to 10 per cent in her operations. She says that her firm has stood out over the past 30 years because of its pay-per-use business model.
"It was in our best interest to promote ourselves enough within a company from the get-go so that people would come to us," she says. In companies that have been dealing with BCH Consultants for a long time, the utilization rate can be as high as 12 to 14 per cent, the executive director points out.
In the traditional model, EAP providers charge their clients a fee based on the size of the company (number of employees), regardless of the utilization rate their programs achieve, Gauthier explains.
Distress calls on the rise 
Through her human resources services, Gauthier says she can stay close to the organizations she serves and provide training related to the implementation of an assistance program. "Especially during the pandemic, we did a lot of training on detecting distress in the workplace with supervisors and team leaders, so that they would become ambassadors for the help program and use it to refer employees who would not otherwise have consulted a therapist," she explains. 
This proximity keeps BCH Consultants busy, the executive director continues. "At the height of the pandemic, we saw a 38 per cent increase in calls from our clients. People were even more distressed. I specialize in business people and managers. You see them dropping like flies, because after the adrenaline runs out, emotional exhaustion kicks in," says Gauthier. 
People will then experience burnout and its attendant personal and family problems: failure, separation, and children's distress, to name a few. "The good news is that the collective situation we experienced democratized counselling. Before the pandemic, I had to sell the employee assistance program as a bonus, an added value to retain people. Now it has become a must-have," says Joanie Gauthier. 
Users of BCH assistance programs are about evenly split between women and men, but men tend to wait longer to consult a professional, Gauthier continues. "Men come to the clinic in worse shape than women. The trend is changing and we are working hard on it," the BCH director emphasizes.