Laurentian Bank CEO François Desjardins stepping down
By Aurélia Morvan
|
June 15 2020 02:44PM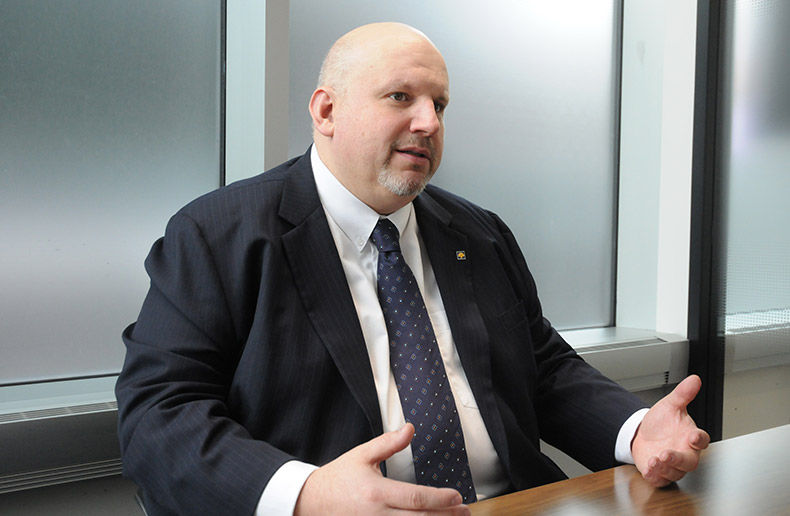 François Desjardins
Photo: Réjean Meloche
François Desjardins is "retiring" from his position of CEO at Laurentian Bank of Canada on June 30. The Bank announced this news the morning of June 15, stating that Desjardins "is stepping down as President and CEO and resigning as a director of the Bank."
Desjardins was promoted to the head at Laurentian Bank in February 2015, and was previously president of B2B Bank, a wholly owned subsidiary of Laurentian Bank.
"I am proud of my accomplishments at the Bank over the past 29 years, and particularly my five years as President and CEO. I had the pleasure of working with many talented colleagues and I wish them much success in the future," Desjardins said when he announced his departure.
Michael Mueller, Chairman of the Board of Laurentian Bank, thanked Desjardins for his 29 years of service at the institution, stating that "François has made an important contribution to the Bank during his 5-year tenure as President and CEO."
Replacement named
As part of this reshuffling, Laurentian Bank announced that Stéphane Therrien would be named interim President and CEO, and as a director of the Bank.
Therrien is currently the Bank's Executive Vice President, Personal & Commercial Banking. He also acts as President and Chief Executive Officer of LBC Financial Services. Therrien "has over 30 years of experience in the financial sector, as well as an in-depth knowledge of the Bank, having served in executive roles within the Bank since 2012," the bank stated. He notably supervised all commercial activities for Laurentian Bank in Canada and the United States, along with the Retail Services branch network throughout Québec.
"Stéphane was successful in growing the Business Services segment – from assets of $4.8 billion in 2012 to $13.5 billion in 2020 – through a combination of organic growth and acquisitions," the bank said.
A special Board committee of the Bank has been formed to immediately search for a new President and CEO. Therrien will hold these positions until a replacement is found.
Transformation strategy
"Notwithstanding the recent difficulties presented by the pandemic, the Bank remains in a strong position to deal with the challenges ahead with solid levels of capital and liquidity and excellent customer relationships. The ongoing implementation of the Bank's transformation strategy is well advanced and there is an opportunity to generate growth and enhance profitability through strong execution," Michael Mueller explains.
In an interview published in the free April digital edition of Insurance Journal, sister publication of The Insurance Portal, Desjardins detailed the Laurentian Bank's strategy intended to position advisors as one-stop shops. Read it here.