Sun Life Financial Inc. has reported net income of $785 million for the second quarter ended June 30, 2022, down 13 per cent from the second quarter of 2021.
Sun Life's decline in net income reflects unfavourable market-related impacts and DentaQuest acquisition costs, says the company.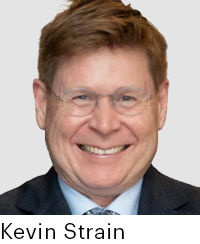 "Sun Life's second-quarter results reflect the strength and resilience of our diversified business mix in the face of market volatility and a challenging external environment," said Kevin Strain, President and CEO of Sun Life. 
In a statement, Strain highlighted several strategic initiatives, including the completion of the company's acquisition of DentaQuest in the US. In Canada and Malaysia, Sun Life announced new Shariah-based products that provide clients with more choice when it comes to their wealth-solution needs. It also renewed a bancassurance partnership with RCBC in the Philippines for another 10 years. In addition, it raised capital of $5.7 billion at SLC Management during the quarter reflecting strong demand for Sun Life's alternative investment capabilities, he said. 
Canadian business 
In Canada, Sun Life reported net income of $160 million, down $244 million or 60 per cent from the same time last year, reflecting lower equity markets and rising interest rates, partially offset by an increase in underlying net income of $54 million. Underlying net income of $344 million rose 19 per cent, driven by business growth, higher new business gains and experience-related items. 
Insurance sales were up $218 million in Canada, a rise of 11 per cent year-over-year, driven by large case group benefits sales in Sun Life Health. Canada wealth sales were up 16 per cent to $4 billion. 
Asset Management 
Asset Management reported net income of $296 million up $75 million from the year before, and ended the quarter with $905 billion in AUM.