The pandemic may change the face of real estate as we now know it
By The IJ Staff
|
October 16 2020 12:30PM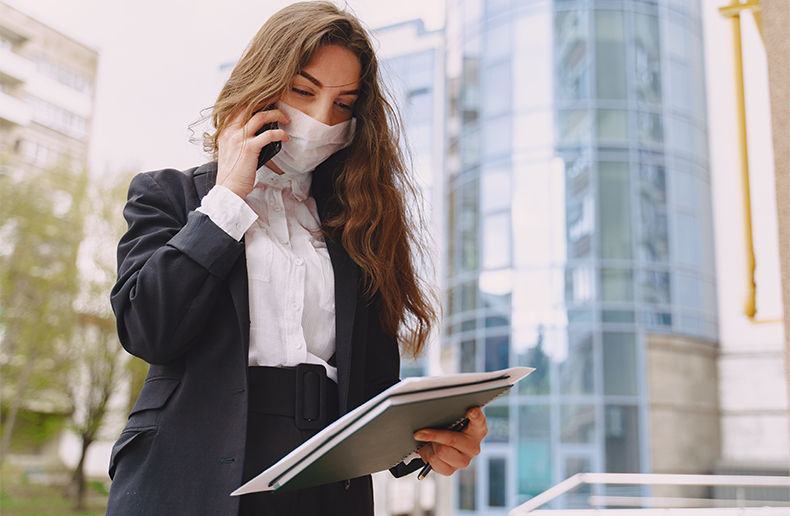 Photo: Freepik | prostooleh
Canada's real estate market is keeping a close eye on opportunities to reposition portfolios as the impact of COVID-19 on retail, office spaces and suburbanization accelerates the pace of change for developers, sellers and buyers, according to a new PwC Canada report.
"The coming year will be all about embracing opportunities to be resilient in the face of uncertainty, while shifting strategies in anticipation of market headwinds," said Frank Magliocco, National Real Estate Leader, PwC Canada. "For the first time in a few years, we're hearing divergent views from industry players about issues like the future of office spaces and the urbanization and suburbanization trends."
Will employees return to offices?
The uncertainty around the return-to-office process sparked divergent views from interviewees, according to PwC. Some predict that employees and their strong desire for social connections will result in a return to the office, while others question whether the pandemic will spark a renewed interest in suburban office development, as some employees look to work closer to home and plan more work from home in the future.
According to a recent survey by PwC Canada, 34% of employees said they prefer to work mostly or entirely remotely; 37% want to be in the office most or all of the time, with the remaining 29% looking for an even split between the two options.
"We're hearing different points of views on office space. Companies that have the digital capabilities to have a remote workforce are now re-evaluating their real estate portfolio needs," said Magliocco.
More warehousing space predicted
COVID-19 has also accelerated the move to e-commerce, paving the way to increased warehousing space. Survey respondents indicate that malls with excess land need to be changed into residential or mixed-use properties. Some of that space can also be used for warehousing, distribution or fulfillment—including last-mile delivery—to satisfy the growing demand for online shopping. Grocery-anchored strip malls will fare best, as grocers have seen record sales during the pandemic.