The Office of the Superintendent of Financial Institutions (OSFI) announced June 19 that it is organizing its climate engagement activities and launching a new Climate Risk Forum (CRF) "to build awareness and capacity within Canada's financial sector to respond to climate-related risks.
Partners and stakeholders are encouraged to subscribe to various information streams. "They can also signal their interest in other CRF activities including roundtables, workstreams, practitioner sessions and external advisory groups," OSFI states in its announcement about the launch.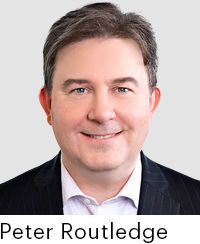 "We hope that these engagements will provide unique insights on the potential impact of these risks on the Canadian financial system," adds Peter Routledge, superintendent of financial institutions with OSFI.
A consultation on draft Climate Risk Returns is also planned for later this summer. The Climate Risk Hub, meanwhile, is a team of experts whose primary focus is to lead OSFI's response to climate-related risks.
Twice a year OSFI also plans to convene information sessions to update subscribers on the progress of climate initiatives and its regulatory direction. "External advisory groups will be set up using calls for expressions of interest so that selected representatives can inform climate risk roundtables, technical workstreams and practitioner sessions," they write. "We anticipate issuing our first call for expressions of interest in the months ahead."