TELUS Health has launched Virtual Pharmacy, a new service intended to improve medication adherence by offering Canadians the opportunity to set up automatic refill reminders for prescription medications shipped directly to their door. 
Virtual Pharmacy gives individuals access to one-on-one video and phone consultations with pharmacists. It also provides users with tools to track their family's medication on an online dashboard. Virtual Pharmacy's services are available through a free mobile app for both iOS and Android devices.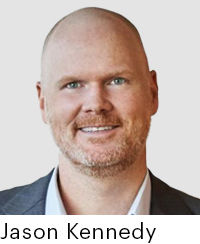 What's more, employers can offer the service through their group insurance plan. In a message to employers, TELUS Health emphasizes that Virtual Pharmacy protects productivity. The website points out that more than 70 per cent of virtual consults take place during working hours. A survey of more than 1,000 patients, conducted in January 2021, also finds that employees need fast, confidential access to health care for themselves and their family members, on their terms. 
"As a pharmacist myself, I understand the importance of being able to speak with an expert when it comes to your health, whether to ask questions about medications or other matters. As the role of the pharmacist evolves in Canada, so too must the tools used to access health services," says Jason Kennedy, RPh (registered pharmacist), general manager, Virtual Pharmacy at TELUS Health, in the release.
Non-adherence: an acute problem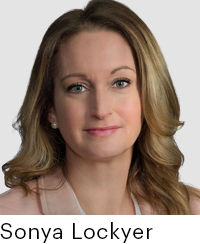 "Not following medication instructions can negatively affect a patient's health, and costs our health care systems billions of dollars in unnecessary acute care interventions," said Sonya Lockyer, vice president, Pharmacy at TELUS Health.
Lockyer adds that her new virtual pharmacy service will make medication compliance easier, especially for people with chronic or acute conditions who need to manage multiple medications.
Citing new research, TELUS Health says that patients who do not take their medication as directed is a growing problem in Canada. It calls this phenomenon "medication non-adherence."
A Leger survey conducted for TELUS Health found that one-third of Canadians missed picking up their prescription medications on time in the past year. Most of this group cited busy lifestyles as the reason. Of these respondents, all of whose medications are partially or fully covered by a group benefits plan, almost 60 per cent said it slipped their mind, and close to 50 per cent linked the situation to work and family obligations.
Quebec will have to wait
TELUS Health mentions on its website that Virtual Pharmacy services are not offered in Quebec at this time. The software will be rolled out in the province in the coming months, the company says.
"In Quebec, regulations require that a pharmacy be owned by a fully certified pharmacist. It is the only province in Canada that has this requirement. We are working to implement a strategic partnership that will allow us to offer this new service in Quebec by the end of the year," TELUS Health spokesperson Jessica McDonald told Insurance Portal.
A newcomer with deep pockets
TELUS Health has ample resources to channel into the development of its virtual pharmacy. On December 6, 2021, the company sold its financial solutions business to Dye & Durham for $500 million. This division notably provides payment solutions to financial institutions. TELUS announced that it would use a portion of the net proceeds from the sale to fund strategic growth investments. It named TELUS Health as one of its key growth areas.
TELUS spokesperson François Marchand explainedthe motives behind the transaction to Insurance Portal. "Over the past 20 years, TELUS has grown from a Canadian telecommunications company to a global technology leader. Our commitment to health is deeply rooted in our social mission," he said in an email. "In short, we have a desire to address some of the most important challenges of our generation and to help generate positive impacts for our community."
Largest supplier
TELUS Health wants to develop virtual solutions to facilitate access to health care for all Canadians, Marchand continues. "TELUS Health is unique in terms of its reach and scope of assets, which positions us well for continued success."
TELUS is the largest digital health care (IT) provider in Canada, Marchand says, with revenues totalling $800 million in 2020. "We now cover 19 million people with our technologies and services. We will continue to expand the reach of our health division, including leveraging the growing potential of 5G and connected devices."