Disclosure of natural hazard risk and threats posed by weather events is urgently needed in Canadian housing markets. So concludes a recent study by Insurance Bureau of Canada (IBC) and Canada Mortgage and Housing Corporation (CMHC).
The report, released on October 25, calls for the creation of a climate score for houses. Called the Real Estate Climate Risk Index, this score resembles a credit rating issued to a borrower.
The index would indicate a home's risk of catastrophic loss, based on known risk factors, and would allow households, communities and municipalities to reduce their risks.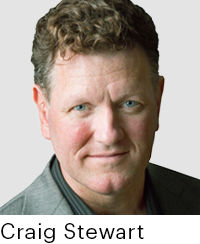 The study was produced by leaders from across the housing supply chain. The report was written by consultant Chris Chopik and Craig Stewart, Vice-president of IBC.
Entitled "Designing the Path to Climate Compatibility: Climate Risk Disclosure and Action in the Canadian Housing Context," the study aims to create a framework that will be used to inform homeowners, financial institutions and insurers.
Stewart says Canada must develop a universal climate risk disclosure system by 2025, and the study proposes a pathway to get there. "We simply can't wait until 2050 to be climate compatible in the housing sector," he says in the press release presenting the report.
Stewart adds that if immediate action is not taken, catastrophic loss will continue increase in severity and cost.
In addition to the Climate Risk Index, the study recommends developing an Action Matrix. This tool would grant housing market stakeholders a universal view of a location's risks and help them understand how to invest in that community in order to reduce the risk.
Lenders, insurers and governments should ensure that homeowners understand their property's risk assessment, the press release adds.
Recommendations  
In addition to the creation of the index and the Action Matrix, the study recommends some immediate action items:
Update flood maps
Create single-source disclosure data that is transparent, reliable and accessible
Create a publicly accessible property-level database that stores information on individual property risk and mitigation
Ensure that local and regional governments are at the forefront of risk disclosure.
Craig Stewart adds that early access to this reliable climate data "will help homeowners, builders, the financial sector, and government invest in property resilience and prioritize community adaptation projects."
Complex equation  
The study replicates an equation from a 2019 study Chopik conducted entitled "Property value in an era of climate change." To determine the climate risk index for real estate, the following elements are multiplied together: site level, community, and municipal resilience, and regional level. The result is divided by the total of the following factors multiplied together: the probability, severity, and frequency of the risks, along with compounding factors.
Among the guiding principles that were expressed at the design workshop, the authors emphasize that natural infrastructure should be included in resiliency investment.
The report adds that disclosure must be universal to eliminate moral hazard and predatory behavior. This is achieved through the use of a common language by all supply chain actors.
Barriers 
The study also noted some barriers to disclosure, including privacy laws and bank-imposed constraints.
"Would lenders and realtors include climate risk in listing, sale and mortgage qualification?" the authors ask.