The brokerage firm NFP announced on Nov. 1 that it has hired Robert Beauchamp as vice-president of commercial lines in Quebec.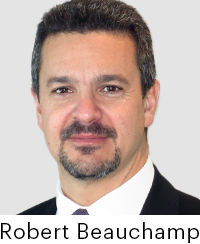 Beauchamp will focus on advancing NFP's growth in Quebec, the press release notes. "We are excited to add Robert to our team," says France Dallaire, Senior Vice President, Quebec Operations for NFP Canada.
"Robert's commercial insurance expertise, relationships across the province and insight on opportunities will accelerate our progress. He will be an excellent partner in developing new business that creates more value for clients and elevates our overall results," she adds.
Beauchamp joins NFP through Ogilvy Insurance, a firm NFP acquired in November 2020. The firm will change its name to NFP in 2022. "I have a passion for commercial insurance and helping clients so being part of the NFP team is a great fit. I'm looking forward to sharing my insights, learning from my new colleagues, and creating new opportunities that benefit our clients and our collective success," stated Beauchamp.
After building a 12-year career at insurers such as Aviva, Beauchamp founded Invessa Insurance and Financial Services in 2001, which he led for 17 years. He then worked for almost a year and a half for as Vice President of Operations at Simplinsur,theP&C insurance subsidiary of M3 Group.
NFP is an insurance broker and consultant offering business and personal insurance, group benefits, retirement and individual solutions through its licensed subsidiaries and affiliates. The company employs more than 6,000 people worldwide, including over 800 in Canada.