Quadrus Investment Services Inc. has announced that its parent company, Canada Life, has appointed a new president and CEO to lead the mutual fund dealer, effective February 6.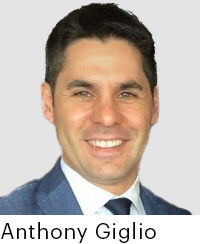 Reporting to Canada Life's senior vice president and head of wealth distribution, James McKay, the new president and CEO, Anthony Giglio, will steer the company in its pursuit of mid-market, affluent and high-net-worth market clients. Following the appointment, the mutual fund dealer will remain under McKay's leadership.  
Giglio's expertise, meanwhile, will be used to ensure advisors have the tools, technology, products and support they need from the company. "James and his team will continue to focus on growing our wealth business, ensuring that we have a full spectrum of wealth models to meet emerging needs," the company said in a statement to the Insurance Portal.  
Prior to his Quadrus appointment, Giglio was the head of TD Wealth's securities product team. Over the course of his 15-year tenure with that company, he held an array of executive roles, serving as vice president of governance and control, client focused reforms and investment management research.