Employment and Social Development Canada's Employment Insurance sickness benefit plan will be extended from 15 to 26 weeks, as of Dec. 18.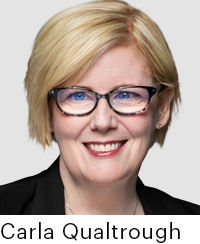 In her announcement of the change, Minister of Employment, Workforce Development and Disability Inclusion Carla Qualtrough notes that individuals who qualify, who make a new claim on or after Dec. 18, 2022, will be able to receive sickness benefits for up to 26 weeks if they are sick and need that time to recover.
"Extending EI sickness benefits from 15 to 26 weeks will provide workers in Canada with the time and flexibility they need to recover and return to work," the minister says. 
Employment and Social Development Canada (ESDC) says this change to Employment Insurance provides financial assistance to Canadians facing illness, injury or quarantine. The EI sickness benefits are paid at 55 per cent of the claimant's average weekly wage. The government has set the maximum benefit at $638 for 2022. ESDC estimates that extending the duration of benefits will give approximately 169,000 Canadians more time to recover each year. 
Respite for critical illness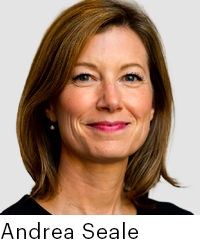 Minister Qualtrough announced the change to employment insurance at the Canadian Cancer Society's regional care centre in Vancouver on Nov. 25, 2022, together with CCS CEO Andrea Seale. "When someone faces cancer, their struggle is not just medical but also financial. Extending the EI sickness benefit from 15 to 26 weeks gives Canadians with a disease like cancer more time to focus on their treatment and recovery," Seale explains. 
The Multiple Sclerosis (MS) Society of Canada believes that the Minister's announcement is a critical change for Canadians with episodic disabilities, including multiple sclerosis. Pamela Valentine, President and CEO of the MS Society of Canada, says that more than 60 per cent of people with MS are eventually unemployed. "This benefit will give people the flexibility required to stay connected to their workplace as they manage the unpredictability of MS," she adds. 
ESDC mentions that Employment Insurance sickness benefits complement the Canada Pension Plan and provincial and territorial disability benefits. The Régie des rentes du Québec provides workers with a pension that starts after four months of disability. In 2022, the basic QPP disability pension has been set at $524.61. The maximum benefit is $1,463.83, depending on the beneficiary's declared employment earnings.
How will group insurance be impacted? 
What's more, the sickness benefits complement those provided by employer-funded private insurance plans, ESDC notes. Among these private plans, employers that have a group insurance plan can offer their employees long-term disability coverage, which will take over when employment insurance benefits end. 
Will employers respond to the extension of the public plan by lengthening the waiting period before an employee is eligible for benefits under their private group plan? The company's choice will affect the cost of the private plan, which typically provides more generous benefits than the public plan does.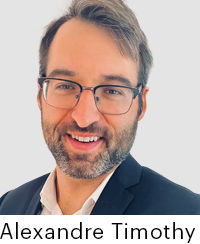 Alexandre Timothy, director of business development for AGA Benefit Solutions, told Insurance Portal that time will tell. "Since the announcement is very recent, we don't know all the details yet, but I believe it will vary. Some companies will extend the waiting period, and others will maintain it," he predicts. 
"Some companies will seek cost savings by extending the waiting period for group insurance disability benefits," Timothy continues, giving the example of companies with workers in lower-paying job categories. "Employment insurance protects them fairly well," he points out. Companies that don't offer short-term disability coverage in their plan will also be likely to prolong the waiting period before receiving private plan benefits, he says.
"Those whose private plan offers short-term wage insurance that supplements EI benefits may also extend the waiting period. But we will also have to see how insurers adjust their rates and how the plan will need to be re-registered with Employment Insurance (under the federal system)," Timothy explains. 
Regarding companies that could maintain the four-month wait time, AGA's business development director believes that this could include companies with high-paying employees and those with employees who are 100 per cent insured for short-term disability. 
Individual insurance a back-up 
Claudine Cloutier, Vice President, Living Benefits at Groupe Cloutier, lauded the improvement in employment insurance. "I am very happy to see that this bill will become a reality. It has been discussed for a long time. I believe that all the players in the industry will support this initiative," she told Insurance Portal.
For individuals, the life and health insurance industry offers two products that can complement both employment insurance and private group plans: disability insurance and critical illness insurance. Claudine Cloutier specializes in these niches and supports advisors in developing their business. She believes that too many people who are ill suffer serious financial consequences because they are not adequately covered by disability or CI insurance. "There is a pressing need in this area," she says. 
Opportunity to talk to customers 
"This extension does not change the way I present the CI insurance product. On the contrary, it will boost business because it provides advisors with an excellent opportunity to talk with their clients about financial plans in case of illness," Claudine Cloutier continues.
Advisors can review clients' disability insurance, "since that's the basis of need," the living benefits VP adds. The conversation can be less obvious in CI insurance, in Cloutier's view. "Advisors often don't know how to approach their critical illness clients. So this news can be a good springboard for the discussion," she points out. Advisors can ask clients questions about their personal situation, and to learn about the impact a cancer diagnosis would have on them or their spouse, for example, she says. 
"The financial impact of a diagnosis of a critical illness is enormous, as expenses related to the illness can quickly become exorbitant," Claudine Cloutier continues. "CI insurance is more useful than ever, so we must continue to talk about it. There are so many different solutions for all budgets," she adds. 
More than 400,000 providers 
According to Employment and Social Development Canada, Employment Insurance paid out $1.9 billion to nearly 421,140 claimants in the form of sickness benefits in 2019-2020. That same year, 34 per cent of beneficiaries used the full 15 weeks of benefits to which they were entitled. In 2020-2021, nearly $2 billion was paid out to more than 450,000 claimants, despite the fact that people started to submit claims only in the second half of the year following the end of the Canada Emergency Benefit, ESDC says.
ESCD's Evaluation Report on the sickness benefit found that 87 per cent of claimants reported returning to work within the first year following an illness, injury or quarantine. The majority of claimants who return to work after using all 15 weeks of EI sickness benefits do so within the first 10 weeks after the end of their sickness benefit claim.