Startup company, YouSet says it has optimized the process of buying and comparing home and auto insurance. The company launched in Quebec in 2019, offering tenant insurance to that market, before expanding into condo, auto and homeowners' insurance in subsequent years.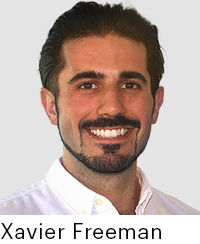 Thanks to angel investors, the company is now moving into Ontario. It claims to save users 30 per cent in costs on average. So far 75,000 have reportedly used the platform.
The company's co-founder and CEO, Xavier Freeman says the move is not to go after traditional brokerage business, but simply to build a solution that consumers love and would continue to use as their needs change over time. "We have a lot of respect for other people in the industry. I think, over time everyone's going to find their own niche and their own place," he says.
"If we're able to collaborate with other players in the industry, we're also very open to that," he adds. "We've built and we have the infrastructure. People may see other opportunities that even we don't see right now. I would invite those people to reach out to us." 
The angel investors backing the initiative include former executive vice president at Intact Financial Corporation, Don Fox, former managing director at Marsh Canada, Neil Mitchell, Joe Canavan of Canavan Capital, Nicolas Bourchard, founder of DuProprio, Michel Lozeau, chairman of Anges Quebec and Mike George, founder of Trisura Guarantee Insurance Company.
"Our goal is to take the business that we've built in Quebec and bring it to other provinces, starting with Ontario," Freeman adds. The company is a hybrid model provider where customers can shop, and apply for insurance, and also get access to a team of brokers licensed in their province. Freeman says the company's competitors include both direct carriers and online comparison tools.
Regarding the customer experience had with direct carriers, he points out that many have a seamless shopping experience online, but offer only their own products. Online comparison tools, meanwhile, allow rate comparison but consumers then need to contact the companies themselves. YouSet, Freeman says, is a combination of those models – customers comparison shop but can then go on to apply and purchase online, as well.
He says carriers were initially under the impression that online insurance businesses might provide good results in terms of customer acquisition, but that the performance of that book of business might not be the best over time – a sentiment he says the company has been able to disprove over the past three years. "A lot of doors are open now that were previously closed," he says. 
The company's growth trajectory began in Quebec with YouSet only offering tenant insurance. It added condo insurance in 2020, auto insurance in 2021 and homeowners' insurance in 2022. The initial focus on tenant's insurance allowed the company to work on creating the best customer experience before rolling out to other products. In a similar fashion, he says the company now wants to focus on growing its business in Ontario, and make the most of it, before launching into more provinces. "We're really focused on growing the business in Ontario," he says. "That's the main area of focus for us for the rest of the year." 
As for longer term plans, he says these are good to have, but without positive short-term results, there isn't a lot of point in having a long-term plan. "Right now we're really focused on going one step at a time."