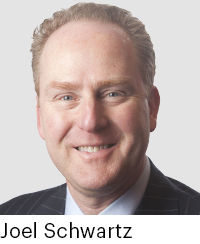 Chubb company, Combined Insurance of America announced June 13 that it has named Joel Schwartz president of Combined Canada, effective immediately. Formerly the president of Colonial Penn Life Insurance and chief financial officer of Lincoln Financial Distributors, Schwartz is tasked with overseeing business operations, management, and growth strategies. Chubb says Schwartz will report to Combined Insurance president, Richard Williams Jr. 
Williams Jr. says there is currently a tremendous amount of opportunity in the market, adding that Schwartz' experience in supplemental health and life insurance, with proven ability to deliver results, will be a considerable asset to the business. "I'm excited for Joel to bring his leadership, drive, and innovative thinking to Combined Canada and to lead the organization into a new stage of accelerated growth." 
Combined Insurance is a provider of supplemental accident, health disability and life insurance products in the United States and Canada. Schwartz in the same statement said the business plan today is to grow the business in all provinces. In his new role, the president will be based in Combined Canada's Markham, Ontario offices.