Work volume, performance demands and lack of support are the top stressors at the workplace, a Mental Health Index report released in June 2022 by LifeWorks finds. The MHI is compiled based on a monthly survey of 3,000 Canadian workers. 
Canadians are evenly split between those who consider their main stressors to be at work or in their personal lives. Each of these areas is cited as a primary source of stress by 26 per cent of respondents.
The increased pressure on workers is reflected in the MHI: It is declining for the first time after four months of improvement. The index dropped to 64.1 points out of 100 in June 2022, from 64.9 points in May. 
One-quarter of Canadians who cite work stressors as their main source of stress feel that the volume of work causes them the most stress. Fourteen per cent say that performance demands are their greatest source of stress, and 12 per cent say that lack of support is the leading source of stress. 
Among those whose personal life is the main source of stress, 31 per cent report difficulties sleeping, 28 per cent report an inability to relax, and 27 per cent mention emotional changes such as anxiety and depression. 
Support makes a difference 
According to the MHI, 74 per cent of Canadian workers are feeling some impact of work or personal stress. In fact, employers have not been sitting idle. The survey participants claim that 44 per cent of employers have taken steps such as work flexibility to support their employees' mental health.
People who feel that their employer supported their mental wellbeing during the pandemic have a mental health score more than 7 points higher than the national average and nearly 15 points higher than participants who did not feel their employer supported their mental health.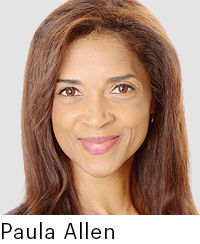 "The data makes it clear that those who feel that their mental health is supported by their employer are in a better place. Work is an essential part of life and the support that employers can provide help people deal with all issues – both personal and work related," says Paula Allen, Global Leader and Senior Vice president, Research and Total Wellbeing at LifeWorks. 
Work and personal life inseparable 
Allen believes that support must be twofold. "One is the workplace experience where people benefit from flexibility, psychological safety and a sense of belonging. The other is providing resources for individuals and their families, including offering and promoting an employee and family assistance program and related programs and benefits. Both types of support are critical."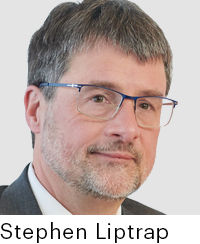 LifeWorks President and CEO Stephen Liptrap points out that although the focus is typically on workplace issues, personal challenges affect people just as much.
Not out of the woods yet 
"While many organizations have marked the recent months as a return to a semblance of normalcy, it is clear we are not out of the woods just yet," Liptrap notes.
The June collective mental health score was the lowest recorded since January, Liptrap says. He sees this as a sign "that conversations surrounding employee wellbeing and support should be continuing to ramp up, not slow down."