Franklin Templeton Canada has announced the appointment of Andrew Forsyth as SVP, Institutional Investment Services.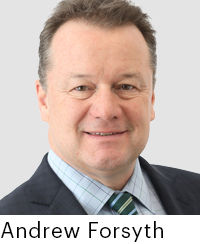 Forsyth is now responsible for expanding and enhancing the firm's business and client relationships within Canada's institutional market.
Forsyth, who has nearly three decades of financial industry experience, joins the company from Brandywine Global Investment Management, LLC following Franklin Templeton's acquisition of Legg Mason on July 31, 2020.
Brandywine Global is one of several specialist investment managers that became part of Franklin Templeton via the acquisition.
Based in Toronto, Forsyth will report to Bill Tsotsos, head of Institutional, Franklin Templeton Canada.
"Andrew brings an exceptionally strong service approach to understanding the priorities and investment needs of his clients. We are excited to have Andrew on board to deepen our client relationships in the institutional space, while continuing to serve his current clients," stated Tsotsos.
Forsyth previously served as managing director – Canada for Brandywine Global. Prior to that, he was an SVP, Business Development and Client Service at PIMCO Canada. He holds a Bachelor of Arts in Economics and Geography from the University of Guelph.