Ellen Moore hands over the reins of Chubb Canada
By Aurélia Morvan
|
October 26 2020 11:16AM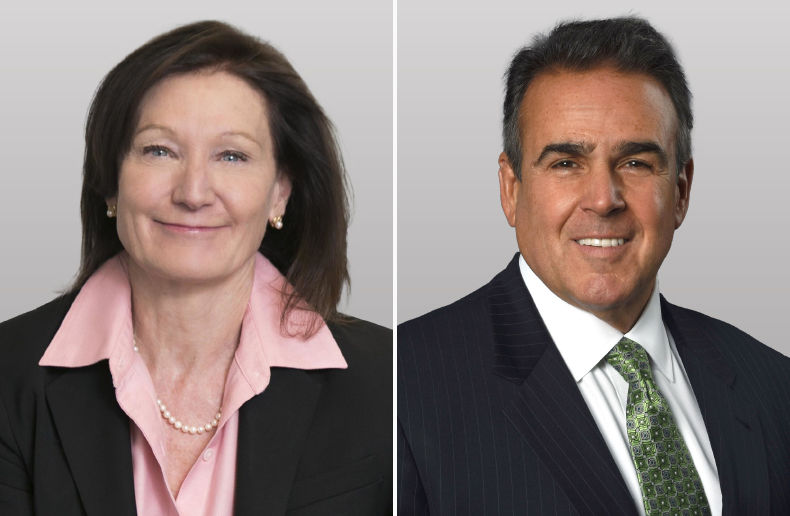 Ellen Moore and John Alfieri
Ellen Moore is stepping down as president of Chubb Canada.
The company announced on Oct. 22 that Moore will be retiring at the end of 2020 after 40 years of service at Chubb, 17 of which as leader of Chubb Canada.
Since joining the company in 1979, she has held a number of senior positions, including Vice President of Personal Insurance for Canada and the Eastern United States.
Until her departure, Moore will serve as Chair of Operations at Chubb Canada. This role mainly consists of advising the new president of Chubb Canada, John Alfieri, whose position is effective immediately.
Alfieri oversees the delivery of Chubb's complete portfolio of solutions to agent and broker partners through the insurer's four Canadian branch offices. He also manages all facets of the business, including strategy, product and business development, underwriting and service operations, and profit and loss performance.
Alfieri reports to Chris Maleno, Senior Vice President, Chubb Group, and Division President, North America Field Operations.
Internal Replacements
Alfieri, who joined Chubb in 2004, has over 39 years' experience in the risk management and insurance industry, primarily in the large-account and multinational segment.
Prior to his appointment as President of Chubb Canada, Alfieri acted as Executive Vice-President, North America Major Accounts Field Operations. His position has been filled by Michael Tanenbaum. Tanenbaum is now responsible for developing and implementing strategies designed to deliver Chubb's insurance coverage and services to large Canadian and US corporations.
William A. Wise replaces Tanenbaum as Chubb's North America Executive Vice President, Professional Liability and Cyber practice. Since 2016, Wise was Senior Vice-President, North America Financial Lines.
In recent weeks, Chubb has reshuffled its North American management, including naming a new president of its largest division, North America Insurance.