Sun Life CEO shares lessons learned from the pandemic
By Hubert Roy
|
March 18 2021 04:03PM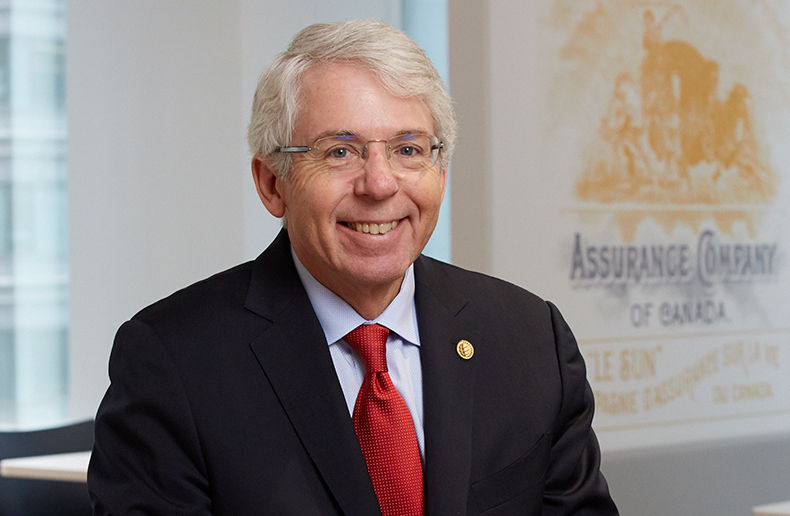 Dean A. Connor
Photo: Sun Life Financial
What has Sun Life CEO Dean Connor learned since the COVID-19 pandemic was declared a year ago?  
He shared three key themes in a post on LinkedIn on March 15. He began by noting that while the pandemic outbreak has increased the physical distance between people, it has also strengthened ties.  
"We're physically apart, but in some ways we're closer than ever, spending virtual time in each other's homes, sometimes getting to know children, family members and pets as they make guest appearances," he says.   
Theme 1: The insurer's Client for life strategy shone brightly  
First, Connor points out that it was events like the pandemic that Sun Life was built to serve. In March 2020, Sun Life paid its first claim related to COVID-19, he says.  
"Since then we've paid more than $200 million in claim payments to families of clients who have succumbed to COVID-19 and millions more in pandemic-related health claims. We deferred insurance payments, extended coverage, waived waiting periods, expedited claims and much more."  
Theme 2: Digital acceleration is real  
Throughout the past 12 months, Sun Life has been rolling out digital solutions and collaboration tools for clients, advisors and employees, Connor adds.  
"This allowed us to connect seamlessly. Digital everything is helping us deliver on our Purpose of helping Clients achieve lifetime financial security and live healthier lives, when, where and how they need us," he explains.  
Theme 3: Employee and advisor spirit 
Connor is proud of the way Sun Life employees and advisors have stepped up. In particular, they "helped our Clients and each other and supported our communities. What kept us apart physically has connected us all in so many ways. That's something I'm sure will continue long after the pandemic ends," he says.