Guardian Capital Group Limited announced Oct. 1 that its subsidiary, IDC Worldsource Insurance Network (IDC WIN), has acquired Copoloff Insurance Agencies (Canada) Ltd., Shelly K. Copoloff Insurance Agencies Inc. and Rate Watchers Life Insurance Brokers Ltd., (collectively, Copoloff).
Copoloff is a managing general agency based in Montreal. The acquisition will add approximately $2 million in renewal commission revenue and $400 million in assets under administration to IDC WIN, stated Guardian Capital in its announcement. The transaction closed Oct. 1.
"This transaction follows IDC WIN's acquisition of Aurrea Signature Inc. in late 2019, and represents another step towards its stated goal to be the primary MGA in the independent advice channel across Canada. We are pleased with the resilience of the MGA business unit through a challenging year; having Copoloff joining Guardian enhances IDC WIN's place in the industry," said George Mavroudis, President and Chief Executive Officer, Guardian Capital Group Limited.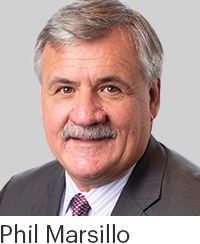 Phil Marsillo, President, IDC WIN, added that his company's goal is to be the industry leader "We're working towards our objective by providing innovative and responsive services, programs and support to meet advisor needs. The new partnership with Copoloff builds on our growth strategy, with a like-minded organization."
Guardian Capital says the Copoloff offices will continue to receive full support from their leadership team and staff. Shelly Copoloff will continue to lead the organization, in the role of Director, Business Development for IDC WIN.
"We are excited about our new partnership with IDC WIN," said Shelly Copoloff. "We are comfortable that our corporate cultures are in alignment. We are confident that IDC WIN will continue to support our advisors with the care, integrity and full commitment to which they have become accustomed while working with us."
Founded in 1964 by the late Sid Copoloff, the MGA is the oldest in Canada. To learn more about the MGA's history, read this interview from 2014 – the year of the firm's 50th anniversary.