Assumption Life reported its best results since its founding in 1903. The Moncton-based mutual's income attributable to policyholders soared to $9.5 million in 2021, versus $7.7 million in 2020. The corresponding increase is 23.4 per cent.
"Total revenues of $167.2 million versus total expenses of $153.4 million resulted in net income for the year of $9.7 million, of which $9.5 million was attributable to Policyholders, a new record for the Company" the insurer stated in its highlights. Its assets under management climbed 4.0 per cent to $2.1 billion.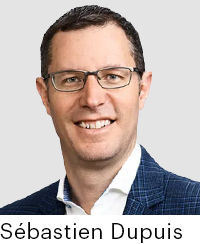 Sébastien Dupuis, president and CEO of Assumption Life, attributed this strong performance largely to his clients, partners and communities, "who inspire us daily to achieve more. Throughout the past year, every member of our staff has demonstrated agility and innovation. Their extraordinary ability to adapt is reflected in Assumption Life's dedication and numerous achievements," he said.
Assumption Life's solvency ratio declined from 166 per cent as at December 31, 2020 to 156 per cent as at December 31, 2021. This ratio is that of the Life Insurance Capital Adequacy Test (LICAT), prescribed by the guidelines of the Office of the Superintendent of Financial Institutions (OSFI). The rating agency AM Best awarded Assumption Life an "A- Excellent" rating for the 22nd consecutive year, the insurer adds. 
New products 
Among its achievements in 2021, Assumption Life mentions that it launched a new line of simplified issue products. In addition, the insurer has expanded its investment product line to include new segregated fund guarantee options and Registered Investment Accounts. It also added five new Select Portfolios to its investment offering.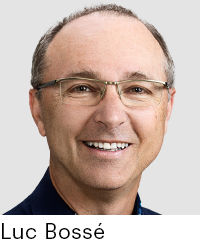 The mutual company has upheld this momentum in 2022 by launching Bronze Protection, a guaranteed issue whole life insurance product. Luc Bossé, Assumption Life's Vice President of Sales and Marketing told Insurance Portal that the new product was designed to fill a gap in the insurer's offering of simplified issue individual life insurance products.
Notably, the guaranteed issue product insures clients regardless of their state of health. Assumption Life describes it as the ideal solution for clients with severe health problems or high-risk lifestyles, who are unable to qualify for another product in its simplified issue line. However, Bossé emphasizes that advisors should consider this protection only as a last resort. 
In the guaranteed issue market, the insurance benefit is not paid if death occurs within the first two years of the policy being issued. This is also the case with Bronze Protection. In such cases, Assumption Life will return the premiums paid since the issue date, plus 3 per cent interest. When purchasing Bronze Protection, clients can choose coverage from $2,500 to $50,000. 
Luc Bossé said that Bronze Protection is primarily targeting the need for "final expense" insurance, which covers the costs incurred in the event of death, including funeral expenses. "Assumption Life is known as an important player in this niche," he adds. 
Better rates  
At the same time, Assumption Life has lowered the price of its FlexTerm term life insurance product, making it more competitive, especially for clients aged 30 to 60. "The drop in rates is not the most significant change," Bossé explains. "We completely revised the FlexTerm product. We wanted to go from a basic product to a more versatile product that offers a mortgage insurance solution." 
The goal was to adapt FlexTerm to changing needs, Bossé continues. "We added a wide range of integrated benefits at no extra cost. One example is a disability pension. Insured can also add on disability and critical illness riders," he says. Among other changes, the disability rider now covers commercial loans, rent and condominium fees. The rider's disability benefit is up to $1,500, for any occupation. The critical illness rider coverage has been increased from $25,000 to $50,000.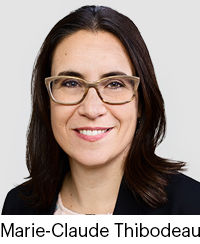 In January 2022, to accelerate its product development strategy, Assumption Life appointed Marie-Claude Thibodeau as Vice-President, Actuarial and Product Development. She is the first person to hold this newly minted position.
Thibodeau previously served as Director, Actuarial and Product Development at Beneva, and held a similar position at SSQ Insurance. "I worked with Luc for several years at SSQ Insurance," she told Insurance Portal. Since beginning her career at AXA Insurance in 2002, Thibodeau has acquired extensive experience in life insurance, living benefits and segregated funds. 
Does adding benefits to term insurance, while lowering the price, pay off? "Profitability is critical, but keeping in mind the changing needs over the life of the product and of the customers has been a key consideration for us. Our initiatives are designed to ensure that the product remains relevant," Thibodeau explains. 
Among future needs, Thibodeau gives the example of the insurability guarantee. It allows mortgage holders to purchase additional life insurance if they buy a new, more expensive home, without having to provide proof of good health. She adds that the loan disability rider is tailored to a buoyant market in a context of rising home prices.
Assumption Life says it is targeting the family income replacement and supplement niche. It also had small businesses in mind when it added commercial loan protection to its FlexTerm product, Marie-Claude Thibodeau points out. Small businesses and some self-employed workers need commercial loans, and few insurers cover them with this type of rider, she says.