Livestream event to take place on the Insurance Portal
October 20 & 21, 2021
Earn up to 5 IAFE CE CREDITS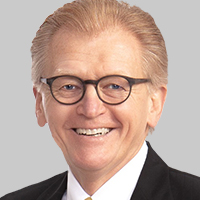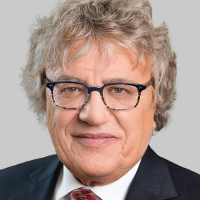 Your hosts
Jim Ruta
Serge Therrien
Unique Dynamic concepts
What you'll learn at the
2021 Canada Sales Congress
Business Building and

Business Development

Social Media

prospecting strategies
Powerful

Sales ideas

to attract prospects
The Power of a

Focus

How to profit from Strategic Alliances

Goal setting

and Activity management
How to

Use Compliance

as an advantage
High Performance

Business models

How to use effectively

Sales Technology
Discover the Master Tools of the Trade used by advisors with our exclusive survey on the best tools they use to bring them to the next level!
Learn from
the best
Renowned speakers
The CSC is the most popular advisor event in the industry
The CSC is created and fueled by Insurance Journal Publishing Group. The president, Serge Therrien, knows how to get the more relevant topics to make the industry grow.
This year the theme is "Tools of the Trade" , which are all those skills, techniques, strategies, programs, and ideas that help us help more and sell more. These are the practical tactics that anyone can implement and use to build their business.
92%
of participants are likely to recommend the csc tv show to a colleague.
"Availability to be able to re-watch the presentations was fantastic....don't change that. It is great to have access to go back to certain presentations and watch these again."
— Chantal Mackenzie | Regional Vice-President |
AB SOUTH (incl. Red Deer South) SK, NWT & YT
Canada Protection Plan
"Fast, informative, strategic and tactical ideas to elevate my business. I love the short, deep segments!"
— Thie C.L. Convery
B.Sc. (Hons), RFP, CFP, CIM, FMA, FCSI
Wealth Advisor
"The variety of speakers and experiences. The length of each presentation was ideal for online engagement. Really focused on sales practices."
— Kirsten Forsch, CHS, B.A. | Sales Coach
Western Region | Co-operators General Insurance Company
"Great event to help inspire and motivate advisors, especially during these times."
— Shelley A. Humphries
CCO, Compliance at Greatway Financial Inc.
"All of it! From start to finish, it was a World Class show!"
— Micah Neale
Regional Sales Director, Desjardins
"I loved the chosen speakers and topics — amazing and inspiring. I also like controlling the environment from the luxury of my own office/space. Replay is amazing and can give the attendee multiple times to redo the event."
— Wendy Kellar CLU CHS CEA
Financial Security Advisor
Freedom 55 Financial
Investment Representative
Quadrus Investment Services Ltd.
Join us and access the motivating and educational content
only available through the Canada Sales Congress TV Show.
Book you date now!