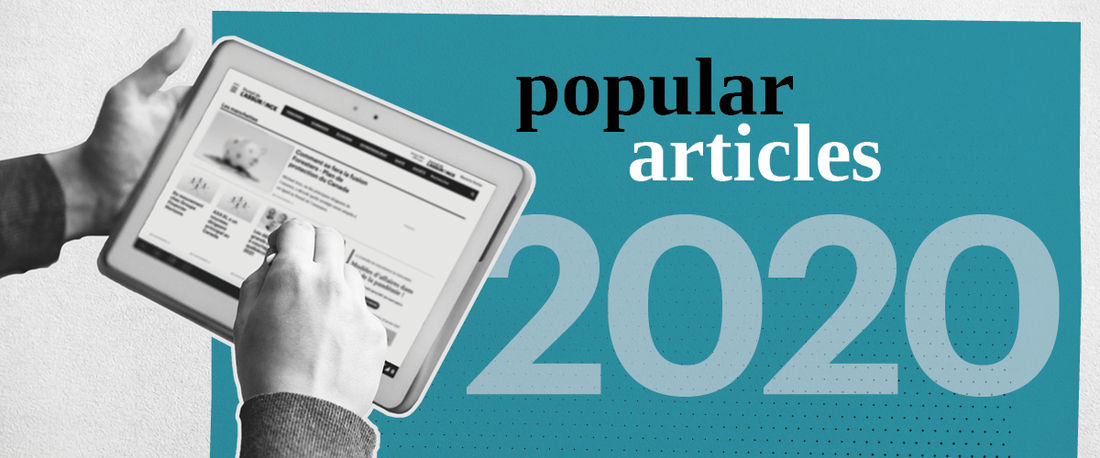 Most popular articles of 2020
By The IJ Staff | December 31 2020 09:30AM
As 2020 comes to a close, the Insurance Portal invites you to read or re-read our 10 most popular articles of the year.
This past 12 months were marked by the COVID-19 pandemic and big mergers and acquisitions!
Canadian banks announced that they were accepting online applications to deliver fast access to the Canada Emergency Business Account (CEBA) program for SMEs and non-profits as of April 9.
The Canadian Association of Blue Cross Plans advised that eligibility restrictions for trip cancellation coverage had changed. The COVID 19 pandemic is considered a "known issue".
The Insurance Portal spoke with Stephen Frank, president of the CLHIA, to discuss some of the unknowns the life insurance industry is currently grappling with as the COVID-19 crisis continues.
While many clients were deeply concerned about how their investments were faring when the deadly COVID-19 hit Canada, a great number – not surprisingly – were asking their financial advisors about buying life insurance.
SSQ Insurance and La Capitale Insurance and Financial Services announced that the two companies were merging.
What products were modified due to the COVID-19 pandemic? How have insurers adjusted their processes due to the situation?
Charities in British Columbia were being advised by that province's regulator that it is an offence to accept donated life insurance policies in exchange for a donation receipt.
Some insurers fared better than others at the start of the pandemic in terms of sales.
Only one large insurer in the Canadian market reported an upturn in its net results in Q1 2020, a period hit hard by the COVID-19 pandemic.
Foresters Financial announced the acquisition of Canada Protection Plan. Foresters said the deal will accelerate the expansion of its business in Canada.
Related topics …